I remember seeing this in a magazine YEARS ago, and I loved it then, still do, it just makes me think of my childhood in Mallorca, Beaches, Swimming Pools, Snorkling with my yellow flippers and hundreds of bikinis,3 month long summer Holidays, Only wearing factor 8 and never getting burnt, having a golden tan and blondie hair, long hot nights, amazing memories.
Gorgeous setting, I would love to be there.
I so want to dance around in a maxi dress in the sea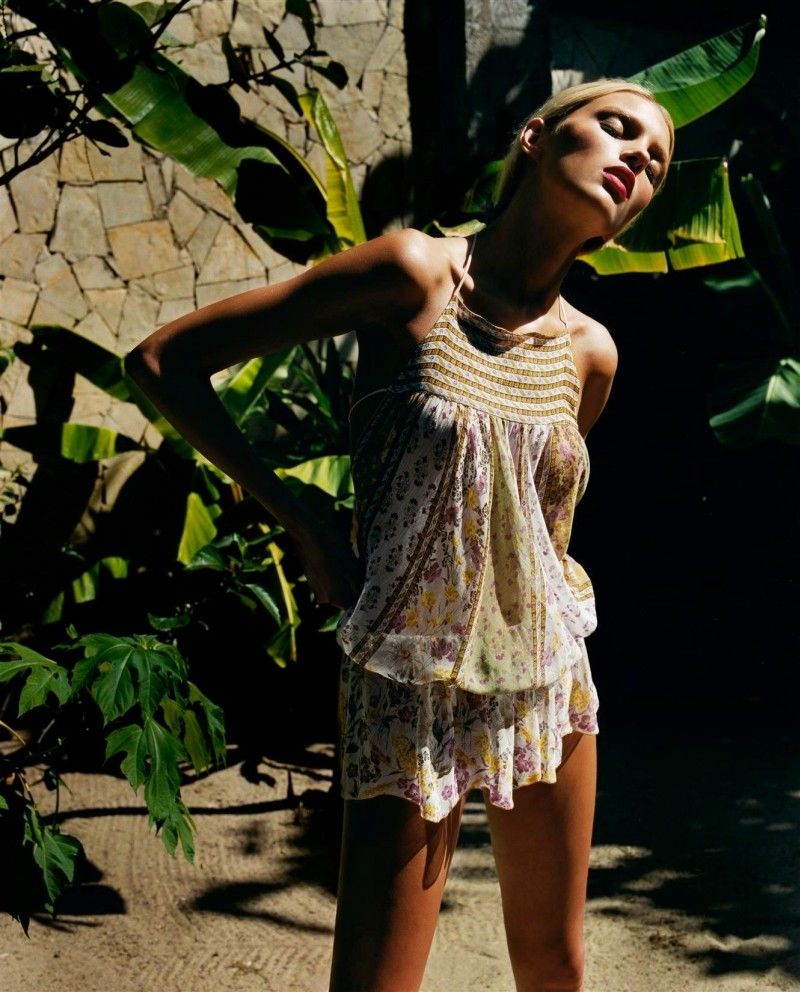 Love the neckline of this,pretty shot.
This was always the picture that stuck in my head, if this is a swimming costume, I love it, the little cut out bit is super cute, and with all the pink sarongs (some of which I still have) and long hair it just reminded me of 'home', She looks stunning here.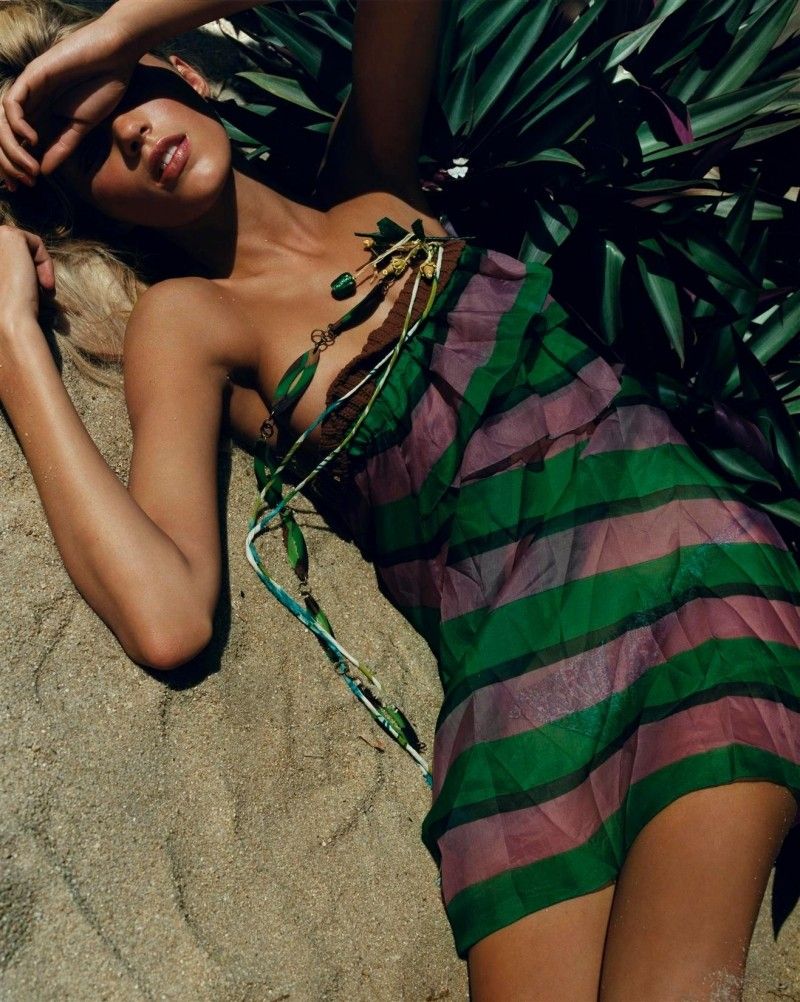 Oh to be in warm sand again...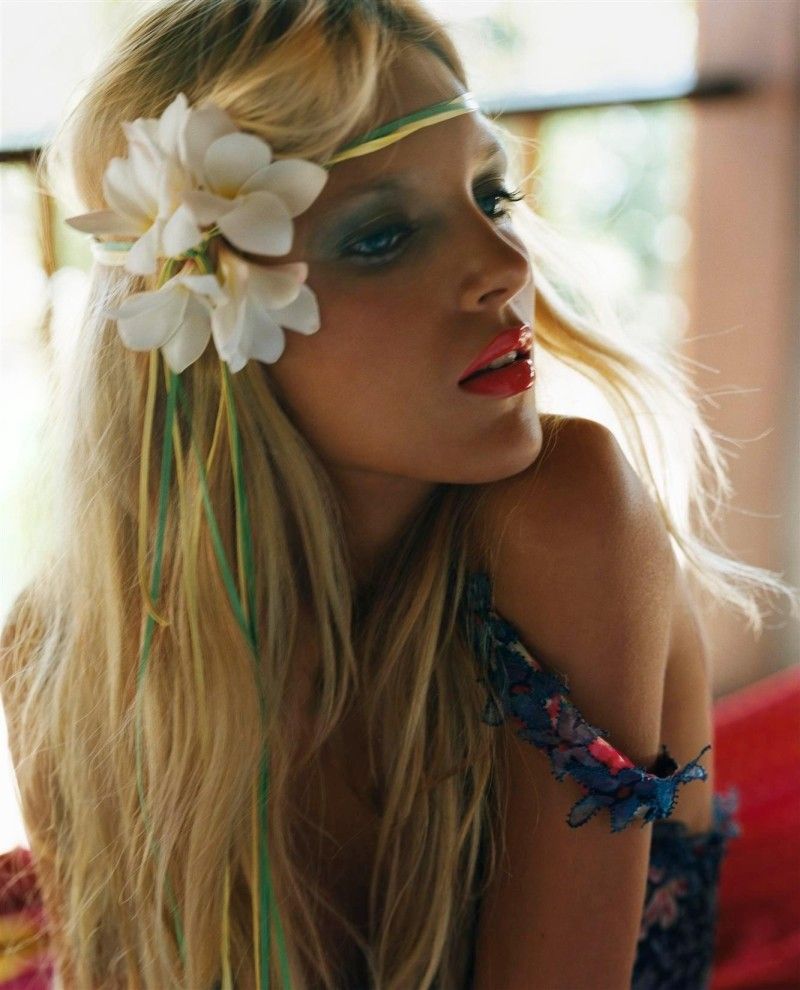 Someone make me a headpiece like this?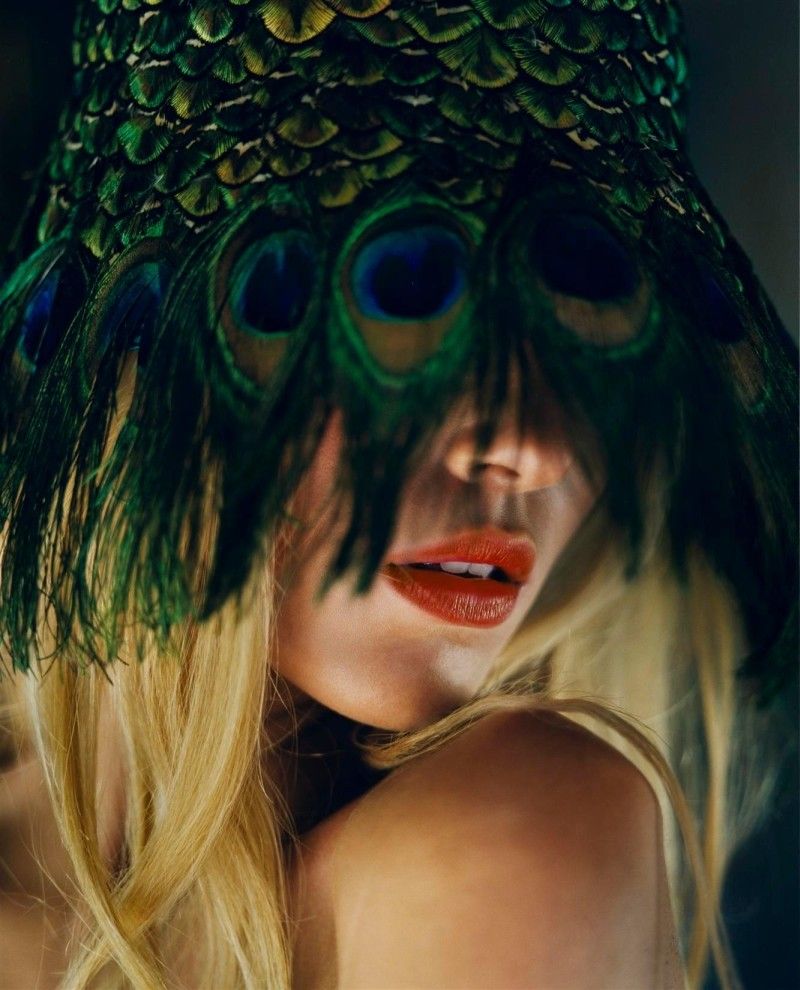 Beachy hair and Jewel tones of Peacock feathers, perfection.
I was more tanned than this, would you believe it!? ;) and sunglasses didn't suit me, and my hair and eyelashes went blonde in the sun :)
Remember to follow for all the competitioness, still have loads of posts to do because people have been SO generous, pretty sure you can follow via facebook twitter gmail google ID your own blog, lots :)
New formspring for many reasons
http://www.formspring.me/chlayyy
I will do the questions soon so any last minute ones are welcome :)
Love and sparkly hugs
Chlay x
PS; I had a haircut ,wanna see ?