Hello loves :)
SO much colour! :)
Statue with her hair is stunning, and the background looks like the perfect place to have tea :)
I think this is my favourite <3 all the vibrant green in the background and then the beautiful contrast of her hair against the green and her skin, the skin to the shirt, shirt to skirt, skirt to tights,and then back to green with the grass and the coat, beautiful!
Pretty flower bush :) and I love the glass teapot type thing
Her legs & tights <3
Slightly unladylike positions eh?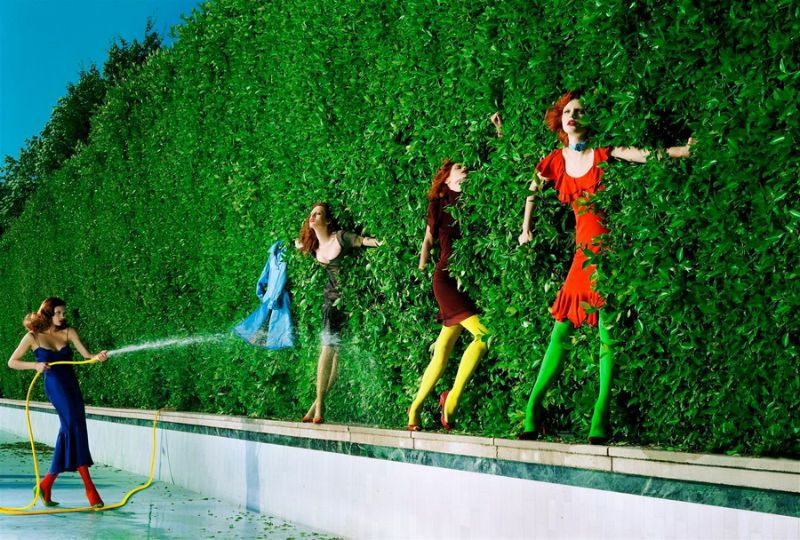 I'd kill for the blue dress.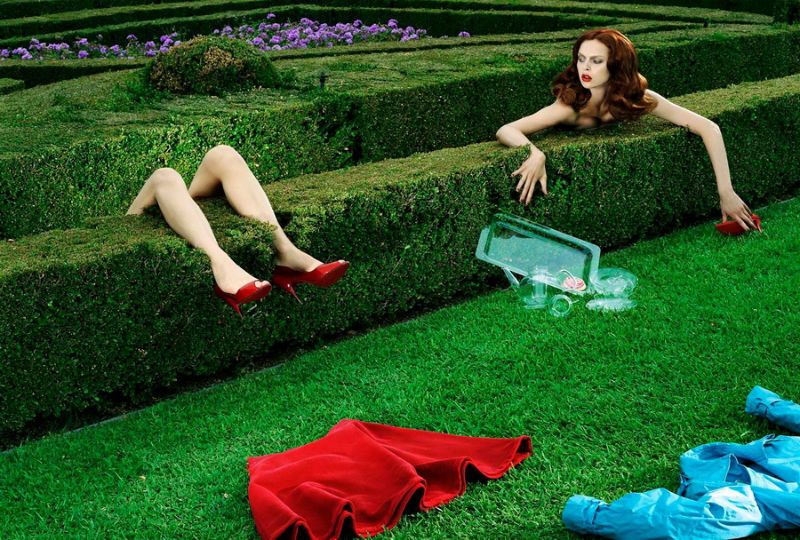 Jessica Stam, Karen Elson, Missy Rayder & Elise Crombez by Steven Meisel
Everything's a bit crazy right now, we actually do have some progress on hospy(!) wow...it's been a long time coming huh? ooft. Bit eeeek, but I shall carry on :)
Alsoo, did le
M.E
post I did give any of you more insight into the severity etc, or anything else, I'd love your feedback.
I did tie dye on Sunday, it was so so fun.
Tell me if you want to see le resultsss :)?
http://www.formspring.me/chlayyy
I've just been watching the national ballet documentary and it's made me miss it so so much, but it was beautiful, go watch it...beautiful beautiful beautiful
Love you all lotss tell me all what you're up to yeshh :) I like to know what you're all doing
Don't tell me about Glastonbury though ;) Bah.
Lovelovelove & Fairiesparkles x